The Architecture of the Arkansas Ozarks
By Donald Harington,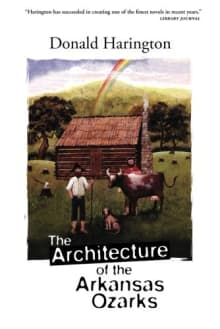 Why this book?
It may be pure fiction, but Harington's saga of the remote community of Stay More (home, of course, to the Stay Morons) is still the best, most entertaining history of the Ozarks in existence. Beneath the postmodern devices and 1970s-era subversiveness, Harington's abiding love for the Ozarks and its people shines through. From the backcountry dialect to the intricacies of a century and a half of regional history, it remains – for my money – the best thing ever written about the Ozarks.
---