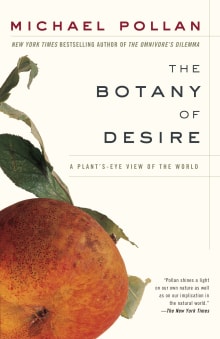 The Botany of Desire: A Plant's-Eye View of the World
By Michael Pollan
Why this book?
Pollan sets out to explore the nature of four very human desires—sweetness, beauty, intoxication, and control—through a quartet of plants that satisfy those very needs: the apple, the tulip, marijuana, and the potato. What he gently imparts to his readers during the course of these investigations is that plants can muster a lot more resources, intelligence, and agency than most people ever imagined. 
From the list:
The best books about the interwoven lifeways of plants and people
When you buy a book we may earn a small commission.