The Dog Stars
By Peter Heller,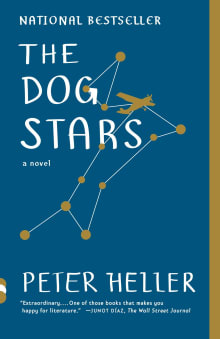 Why this book?
If you want a book that creates a post-apocalyptic world where people still care about one another, this is for you. And there is a fully-realized dog, which I love.
Hig is rare among survivors. He's a good man who wants to do good. When he hears static on the airwaves, he takes the chance of saving somebody. Hig's willingness to face danger and probable death helps this story pledge a future that's not just about power and expedience. Ordinary decent humans can survive the end of the world.
Heller's language is poetic, at times devastating – there's heartbreak and hope all mixed, like life scrunched down to its most important aspects. And Jasper is a treasure: a dog who demonstrates the highest of values just by being himself.
---