Herman Klein and the Gramophone
By William R. Moran,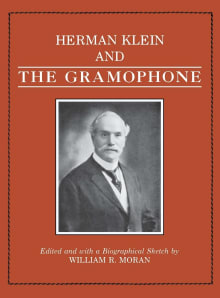 Recommended by Nick Limansky
From Nick's list on the finest books on historical opera singers.
Herman Klein wrote for the magazine, Gramophone during the 1920s and his reviews of the then-current 78 r.p.m. recordings are among the best you can read. This book from Amodeus Press contains all his reviews and articles for that magazine and is a fascinating, essential read. This is another book that I have read and re-read over the years, scribbled in the margins, and quoted from in my own writing.
---