Trylle: The Complete Trilogy: Switched, Torn, and Ascend
By Amanda Hocking,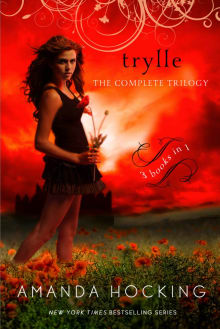 Why this book?
Trylle is the story of a girl caught between realms. She discovers the mystery of her birthright and her mother's hatred of her. She is forced into an unknown future clinging to a traumatic childhood and faces dangers at every turn. 
This book fed my soul and took me along with Wendy into realms unknown. Wendys inner dialouge and determination reminded me of myself and I related to her in magical ways.
---