This Present Darkness
By Frank E. Peretti,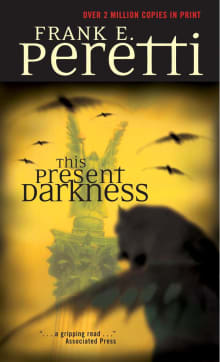 Recommended by Shelby King
From Shelby's list on that transport you to another realm.
This book tells the story of a small town told from both the seen realm and the unseen realm. It is as terrifying as it is captivating. This Present Darkness offers a fascinating glimpse into the unseen world of the spirit realm. I had trouble sleeping after reading this series. It is so well written that it has you seeing things and rethinking everything you thought you knew about the spirit realm. 
---