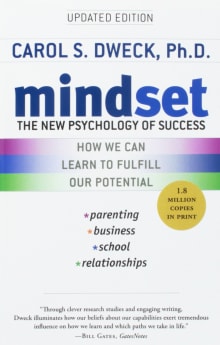 Mindset: The New Psychology of Success
By Carol S. Dweck
Why this book?
Mindset goes deep on a particular, but vital, aspect of success – the idea of growth mindset. Put simply: People with a fixed mindset—those who believe that abilities are fixed—are far less likely to flourish than those with a growth mindset—those who believe that abilities can be developed through hard work. Based on her long career as a researcher and educator, Dweck clearly explains what a growth mindset is, why it matters and how we can cultivate our own. It's a helpful guide for anyone who wants to shift how they think about their capabilities and intelligence, but most especially…
From the list:
The best books to help you think differently
When you buy a book we may earn a small commission.