Leonardo Da Vinci
By Michael Farthing, Stephen Farthing,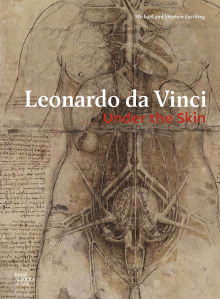 Recommended by Ben Lewis
From Ben's list on Leonardo da Vinci.
This is a slim volume, which stands out amidst the thousands of books on aspects of Leonardo, for its focus and unusual team of authors. Written by two brothers, one a professor of drawing, the other of medicine, it walks the reader through Leonardo's anatomical drawings and their far-reaching influence on both science and art. The authors are particularly good at sorting out what Leonardo got from previous students of anatomy, from the Greeks onwards, and what was new that he brought to, or took away from the dissection table, where he claims to have examined over thirty corpses.

---