Atlas of Human Anatomy for the Artist
By Stephen Rogers Peck,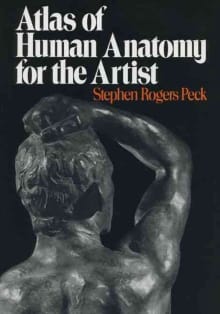 Why this book?
This book laid the foundation of the importance of anatomy for me. I was first introduced to the pages as a college student and over fifty years later I use it as reference for myself and the students I teach. The author, through the use of his thorough, detailed illustrations, charts, photographs and explanations guide us through a maze of complicated body parts. His mastery of the human body allows him to visually present this complex topic into easily understandable material. The information contained within its pages has also been invaluable to me over the years as a constant reference in my quick sketching, illustration, and animation projects.
---