Hook's Tale
By John Leonard Pielmeier,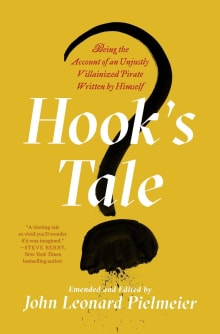 Recommended by Gwyn McNamee
From Gwyn's list on fulfilling your pirate fantasies.
Growing up, I was always more intrigued by Captain Hook, the villain of Peter Pan, more so than I was the title character. John Leonard Pielmeier writes an incredible "memoir" from the most famous fictional pirate and uses the beloved characters from the Peter Pan story of our childhoods in a whole new way. The backstory with Smee, the conflict with the infamous crocodile, and all the major things we see in the classic story are told in a whole new way. I thoroughly enjoyed it and would recommend reading in tandem with the original Peter Pan for a fun way to see two sides to a story.
---