The Hill of Dreams
By Arthur Machen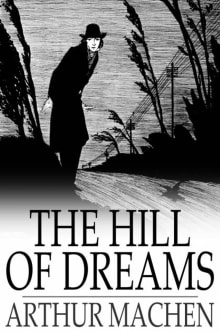 Why this book?
The Hill of Dreams will appeal to anyone who has struggled to gain creative acceptance. Welsh-born Machen who was admired by Lovecraft spins a wondrous if tragic tale of a faun-like country boy, Lucian who moves to London, hoping to write a novel based on a pagan vision but loses his way in the course of setting magic to paper.
Machen effortlessly captures the poetic hopelessness expressed by Chatterton, Ernest Dowson, and Lionel Johnson, literary waifs all. An exquisite elegy for romantic outsiders of all centuries, it evokes the fading lilt of Pan's Pipes at dusk.  Although most people consider The Picture of Dorian Gray to be the ultimate expression of Decadent literature, The Hill of Dreams with its morbid beauty and taint of autumnal decay is the equal of Oscar Wilde's esoteric masterpiece. Machen's yearning for the ineffable so beautifully expressed in his book was the inspiration for my debut novel The Greenwood Faun.

---
When you buy a book we may earn a small commission.