Bridgman's Life Drawing
By George B. Bridgman,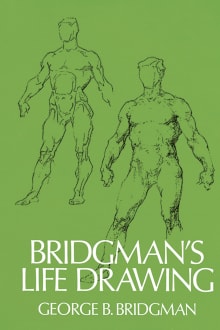 Recommended by James Gurney
From James' list on anatomy and drawing.
Bridgman's legendary figure drawing demonstrations at the Art Students League of New York have inspired generations of artists, from Norman Rockwell to Frank Frazetta. His dynamic, chunky form analysis reminds students of the big shapes and how they interlock with each other, which is easy to overlook when faced with the subtleties of the actual figure. 
---