The Park and the People
By Roy Rosenzweig, Elizabeth Blackmar,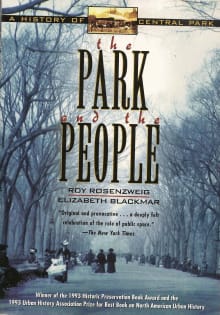 Recommended by Drew A. Swanson
From Drew's list on the best books to understand why American parks look the way they do.
What's not to love about a book that starts with the release of invasive starlings and ends with Donald Trump's New York real estate deals? (And along the way describes a thousand equally fascinating events.) Throughout this richly detailed history of the nation's most famous urban park, Rosenzweig and Blackmar always keep everyday New Yorkers in focus, highlighting how they shaped the park as surely as did urban elites. The result is one of the city's most democratic spaces.
---