Saving Yellowstone: Exploration and Preservation in Reconstruction America
By Megan Kate Nelson,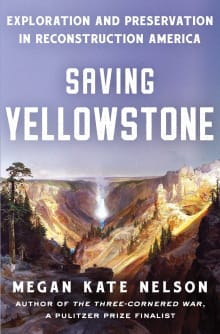 Why this book?
An acclaimed historian of the Civil War, Nelson's newest book connects the nation's Reconstruction struggles with its impulse to set aside dramatic western landscapes as national parks. The compelling narrative follows not only western scientist-adventurers like Ferdinand Hayden, but also weaves the preservation of Yellowstone into the Indian Wars and the violence against freedpeople in the American South. At a time when Americans sought healing in the aftermath of a divisive war, they turned to magnificent western landscapes like Yellowstone, only to find they were also contested ground.
---