Figure Drawing for Artists, 1: Making Every Mark Count
By Steve Huston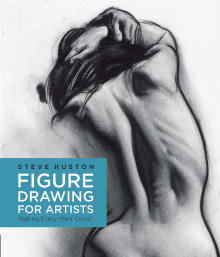 Why this book?
Steve Huston is one of my heroes. I love his art and I love how he talks about art. Steve walks with his feet firmly on the ground and lavishes the feel of the dirt between his toes. He talks about the lofty goals of being human and creating art in the most down-to-earth, practical ways.
And that's not a side-note to his how-to-draw book, that's the central message of this how-to-draw book. See the world, be in the world, trust and love your own senses, make contributions to the world. This book is filled with gorgeous drawings and a warm invitation to ways of seeing and drawing and conceptualizing the human figure.

---
When you buy a book we may earn a small commission.