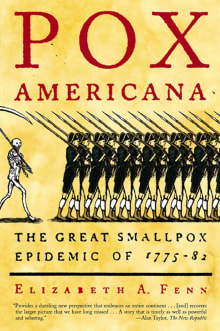 Pox Americana: The Great Smallpox Epidemic of 1775-82
By Elizabeth A. Fenn
Why this book?
I am a historian of early America, including the American Revolution, though I'm not a huge reader (or writer) of conventional military history. Published in 2001, Elizabeth Fenn's book was in many ways ahead of its time in emphasizing how military outcomes—and strategies—were often contingent on other seemingly unrelated factors. In this case, she argues that smallpox was a decisive force in the American War for Independence. The continental scope of her study, moreover, provides a link between that war and the ultimately successful military offensives that the independent United States inflicted on disease-weakened Native American peoples in the post-revolutionary…
From the list:
The best books about American disasters
When you buy a book we may earn a small commission.