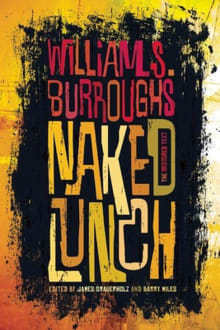 Naked Lunch: The Restored Text
By William S. Burroughs Jr., James Grauerholz, Barry Miles
Why this book?
The granddaddy of the borderland novel. An alien-scape of the good ol' U. S. of A. No plot, no continuity, no narrative arc, no bourgeois psychology, no discernible structure, no comforting signposts whatsoever, just line after line of acidic corrosive prose whose sureshot relentless honesty will leave the perfect reader with lingering discomfort and a heady state of pure exhilaration. And it's damn funny. This obsessively thorough psychic exploration of one drug-addled consciousness ensures that its elaborate mapping touches somewhere upon your own. And it's damn funny. Pay special attention to the insects.

From the list:
The best liminal books guaranteed to drive you out of your skull
When you buy a book we may earn a small commission.