1177 BC The Year Civilization Collapsed
By Eric Cline,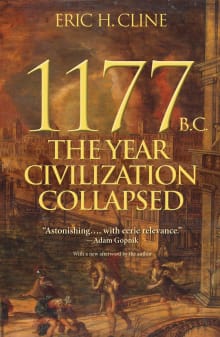 Recommended by Gordon Doherty
From Gordon's list on the Hittite Empire.
The Bronze Age was followed by the Iron Age. What caused this epochal shift? Eric Cline outlines just how cataclysmic the 12th and 13th centuries BC really were. Be prepared for fire, earthquakes, and a tide of war!
---