The Winter King
By Bernard Cornwell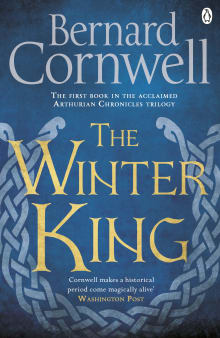 Why this book?
Bernard Cornwell is the undisputed master of the shield wall. What makes The Winter King special is its painstaking detail into early medieval weaponry and tactics, wrapping intimate duels, raids, and outright battle into a fabulous retelling of King Arthur.
The Battle of Lugg Vale, however, is what sets the standard of battle fiction. Meticulously foreshadowed, the reader can picture the movements of the Dumnonian Army across Dark Age Britain, but maintain focus on a narrow front of shield wall by our protagonists. Lugg Vale is a hopeless last stand, equal parts poetry and carnage. You can feel the exhaustion wearing upon its combatants, struggling to hold their lines intact against merciless charges by a more numerous enemy.
---
When you buy a book we may earn a small commission.