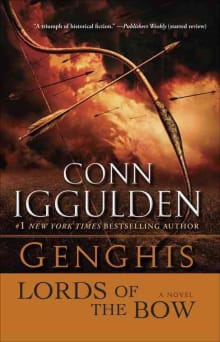 Genghis: Lords of the Bow
By Conn Iggulden,
Why this book?
Conn Iggulden is no stranger to historical battle fiction. Like others on this list, at least a dozen other novels could have been selected in this spot. Yet,
Lords of the Bow
expresses a savage bleakness in Genghis Khan's earliest campaigns against the Xi Xia and Jin that will linger in the mind of any reader.
Mr. Iggulden's writing regarding the Battle of Badger's Mouth is incredible – not only for the complexities of the Mongol-Jin battle but equally due to Mr. Iggulden's use of terrain and weather to raise tension. The battle is brief on the page, and overtaken…
From the list:
The best historical fiction novels depicting premodern battle