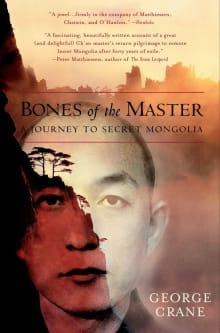 Bones of the Master: A Journey to Secret Mongolia
By George Crane
Why this book?
While taking tea with his Buddhist monk neighbour Tsung Tsai, who brings the water to a boil nine times before putting in the tea, George Crane is advised: "Georgie, I am going to travel to China to place a monument on the grave of my master. You are going to come along and write a book about it." George is flabbergasted: "Who's going to give money to an unknown like me to write such a book?" The monk advises him to try and, sure enough, a publisher is found. They set off on this long pilgrimage, transporting a huge granite…
From the list:
The best books for would-be travellers
When you buy a book we may earn a small commission.