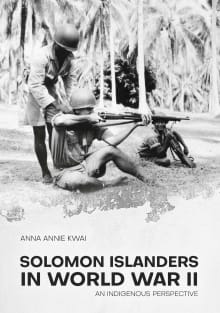 Solomon Islanders in World War II: An Indigenous Perspective
By Anna Annie Kwai
Why this book?
Anna Annie Kwai is a Solomon Islander historian who brings together documentary historical sources with oral history and personal recollections to tell the story of the war in the Southwest Pacific from the point of view of Solomon Islanders themselves—including the work of the famous "coastwatchers," the Battle of Guadalcanal, and the rescue of the crew of Lt. John F. Kennedy's PT-109. An essential addition to the study of the Southwest Pacific war.

From the list:
The best books on indigenous experiences of WW2 in the Pacific Islands
When you buy a book we may earn a small commission.