Yoga for the Wounded Heart
By Tatiana Forero Puerta,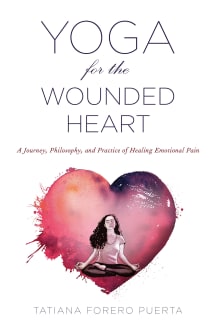 Recommended by Victoria Moran
From Victoria's list on yoga and Ayurveda.
Yoga, like any discipline designed to integrate us humans with ourselves, works for those who work it. Some, however, have a more challenging path, and this includes survivors of trauma. In this beautifully written work -- part memoir, part self-help -- the author details how finding yoga, and practicing it as if her life and sanity depended on it, brought her out of intense grief and PTSD. She shows us how it can work for us, too, if our life saga includes great sorrow, or if we'd simply like to deal better with the generic ups-and-down.

---