The Botany of Desire
By Michael Pollan,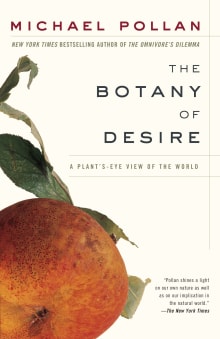 Recommended by Jack Nisbet
From Jack's list on the interwoven lifeways of plants and people.
Pollan sets out to explore the nature of four very human desires—sweetness, beauty, intoxication, and control—through a quartet of plants that satisfy those very needs: the apple, the tulip, marijuana, and the potato. What he gently imparts to his readers during the course of these investigations is that plants can muster a lot more resources, intelligence, and agency than most people ever imagined. 
---