Ladders to Heaven
By Mike Shanahan,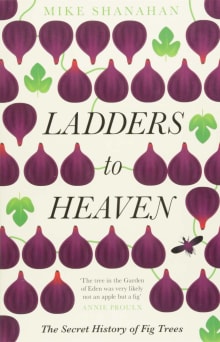 Why this book?
This is a brilliant book. Mike Shanahan has done a wonderful job, weaving his meticulous research (he has a doctorate in rainforest ecology) into a highly engaging description of the importance of fig trees around the world, both in terms of their vital ecological functions and their importance to people.
It's full of fascinating information: from the role figs have played in world religions and human cultures, to the raw materials they supply and the fact that they support more of the world's animal and bird species than any other trees. 
Illustrated with beautiful black & white drawings, it explains why fig trees are so important to life on earth and how, with their extraordinary capacity to restore degraded lands, they can help create a better future for us all.
---