Ladders to Heaven
By Mike Shanahan,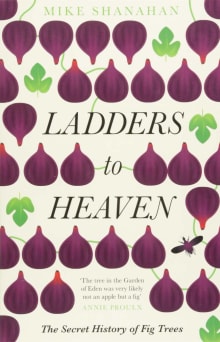 Book description
"Irresistible" - Literary Review

Fig trees have affected humanity in profound but little-known ways: they are wish-fulfillers, rainforest royalty, more precious than gold. Ladders to Heaven tells their incredible story.

They fed our pre-human ancestors, influenced diverse cultures and played a key role in the birth of civilisation. More recently,…
Why read it?
2 authors picked Ladders to Heaven as one of their favorite books. Why do they recommend it?
Anna Lewington
This is a brilliant book. Mike Shanahan has done a wonderful job, weaving his meticulous research (he has a doctorate in rainforest ecology) into a highly engaging description of the importance of fig trees around the world, both in terms of their vital ecological functions and their importance to people.
It's full of fascinating information: from the role figs have played in world religions and human cultures, to the raw materials they supply and the fact that they support more of the world's animal and bird species than any other trees. 
Illustrated with beautiful black & white drawings, it explains…
Jeff Ollerton
Fig trees have a complex and fascinating mode of pollination involving tiny parasitic wasps that complete part of their life cycles within the fig "fruit" (actually a complex inflorescence of flowers). Some species of wasp actually carry pollen between flowers in special pouches on their bodies! Mike Shanahan's book describes these extraordinary interactions in detail and then goes on to explain just why it is that the world's fig trees are ecologically and culturally important. It's partly a memoir based on his own travels and research, and is beautifully written and illustrated. I learned a lot about just how fascinating…