The Curious Garden
By Peter Brown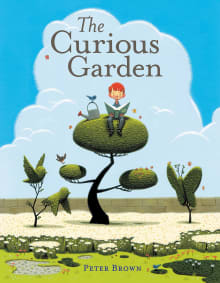 Why this book?
Out for a walk one day in his dreary urban neighbourhood, Liam stumbles upon a patch of dying plants growing around an abandoned railway track. Although he knows nothing about growing things, he can see the plants need a gardener, so he decides to help them. 
The story of what happens to the garden is charming, but what makes this book a favourite of mine is Liam—a little master of equanimity and confidence. Instead of feeling insecure about his lack of gardening experience and knowledge, he sees a need and gets to work. Rather than fretting about his failed attempts, he keeps trying and finds better ways. Liam embodies the power of starting small and caring for one thing at a time.
---
When you buy a book we may earn a small commission.