The Garden of Evening Mists
By Tan Twan Eng,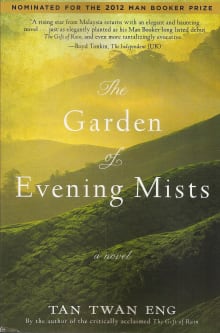 Recommended by Glen Hirshberg
From Glen's list on the best books about loners whose passions lure them toward other people.
Maybe more hopeful about the redemptive power of re-engagement, this beautiful book employs eloquent language to evoke a passion and a way of interacting involving almost no words whatsoever. In Malaysia in 1949, a prosecutor of Japanese war criminals arrives at the gates of the Emperor's former chief gardener, seeking reparation (and maybe revenge) for the death of her sister in a prisoner-of-war camp. The story itself is sweeping in scope, but the narration stays quiet, and the real core of the book is the spell cast by the building and walking of Japanese gardens on the understandably embittered protagonist and her enigmatic target/mentor. In immersing us in the lore of and techniques for the gentle framing of space, Eng provides his characters (and us) with new contexts for making sense of and coming to a sort of peace with human behavior, monstrous and otherwise.
---