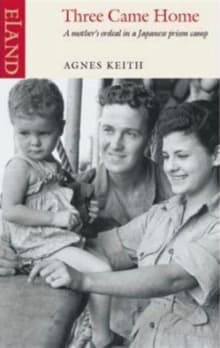 Three Came Home
By Agnes Keith
Why this book?
Again, it's Agnes Keith, but this time using her gentle voice to describe the trials that she, her husband, and their son and their neighbors and friends endured during their stays in Japanese World War II prison camps in tropical Borneo. One critic wonderingly comments about this book that it "records but never renders pain, observes human nature but never attacks any individual" and concludes "the author's writing is restrained and touching."

From the list:
The best books on 20th Century Borneo
When you buy a book we may earn a small commission.