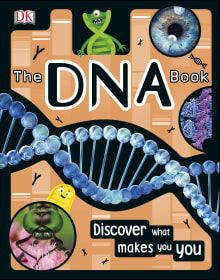 Recommended by Danna Smith
From Danna's list on that prove DNA sucks at keeping secrets.
With DNA testing becoming increasingly popular in millions of households these days, children are being exposed to the topic at an early age. The author does an excellent job at describing the concept to kids (and to adults, if you are like me, because let's face it, DNA science is complicated!). With a mix of bold illustrations and photos, we learn what DNA is, how it is responsible for who we are, how we can catch criminals with DNA, genetic engineering, and much more. There are no guesses. No fables. No secrets. Just easy-to-understand facts wrapped in a colorful package. There is something refreshing about that.
---