The Horse King
By Richard A. Knaak,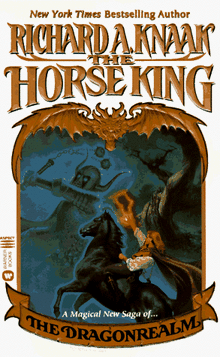 Recommended by D. Dalton
From D.'s list on new fantasy worlds.
While hungry for really any fantasy book, I got into the Dragonrealm series just after it had gone out of print, so I had a lot of fun and rushes of victory scouring all the secondhand bookstores to find any book I could, even out of order. It's a little dated and cheesy now, considering that the main character's name is Bedlam, but if you can find a copy, it's a fun trip down memory lane.

---