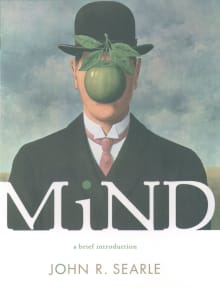 Recommended by Christof Koch
From Christof's list on consciousness from a neuroscientist.
A concise introduction to the beating heart of the ancient mind-body problem – consciousness and free will. Searle, famous for his Chinese Room argument that is featured in the book, engages with contemporary scientific theories of consciousness, which is uncommon for philosophers. What is even rarer is that Searle professes himself perplexed when it comes to reconciling his feelings of acting freely with the laws of physics that appear to rule out free will.
---