Practical Wisdom: The Right Way to Do the Right Thing
By Barry Schwartz, Kenneth Sharpe,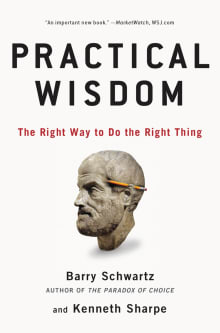 Why this book?
I love this book because it demonstrates the human value of being excellent in personal and professional contexts. Like many musicians, I strive for excellence and in this book Schwartz &  Sharpe draw a picture of excellence that includes "practical wisdom" – knowing how to do the right thing at the right time in the right way for the right reasons. A lovely book that is sure to be a helpful guide for those of us seeking personal fulfillment through any kind of meaningful activity.
---