My Stroke of Insight: A Brain Scientist's Personal Journey
By Jill Bolte Taylor,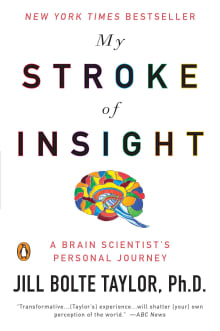 Why this book?
This is an enlightening memoir recounting the story and journey of experiencing and recovering from a stroke. I love this book because it uniquely combines perspectives of the author being a researcher (neuroscientist), patient (experiencing the stroke), and just a common person with a normal life - which was turned upside down by the stroke. The author walks you through the arduous physical and emotional roller coaster of recovery, a few neurons at a time. The human brain candidly expressing what happened to itself, is a marvelously fascinating concept that you get to learn by reading this book.
---