Building a Life Worth Living: A Memoir
By Marsha M. Linehan,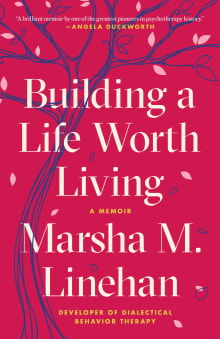 Why this book?
The memoir of world-renowned psychologist Marsha Linehan, who happens to be someone I greatly admire for creating the treatment that I use: Dialectical Behavior Therapy (DBT).  This book relays Linehan's struggles as a teen and adult with her own mental health condition, including self-harming behaviors and thoughts of suicide, and how her experience contributed to her creation of a therapy that has likely saved millions of lives.

---