The Wrong of Rudeness
By Amy Olberding,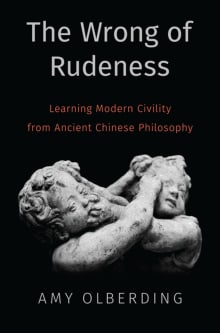 Recommended by Stephen C. Angle
From Stephen's list on the best books about how ancient Confucianism tells us to live well today.
In this deeply personal book, philosopher Amy Olberding shows how ancient Confucians can help us to grasp the centrality of manners and civility to good lives today. The book has important lessons for anyone who has ever struggled to be polite—or wondered whether it's worth the bother. It's also frequently hilarious. 
---