Rollin' and Tumblin' - The Postwar Blues Guitarists
By Jas Obrecht,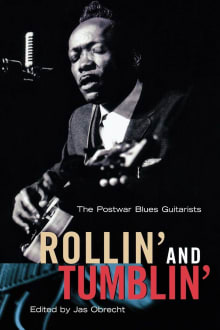 Why this book?
Who's your daddy? If you play electric guitar, the answer is "T-Bone Walker." If your response to that name is "Who?" then it's time to meet your musical ancestor. Over a period of just two decades, T-Bone, along with the "Three Kings" (BB, Albert, and Freddie), Buddy Guy, Otis Rush, Lightnin' Hopkins, and others created and developed the fundamental techniques and styles of electric guitar that underpin blues and rock to this day.
Obrecht is one of the best writers on the subject, compiling biographies, historical research, interviews, and conversations into a fascinating and very readable history of the musicians, the music, and the instrument.
---