Chicago Blues
By Mike Rowe,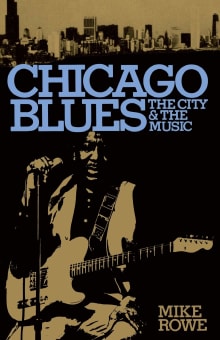 Recommended by Alan Harper
From Alan's list on the blues, Chicago, and the Chicago blues.
This originally came out in 1973 as Chicago Breakdown, and has probably never been out of print. Rowe is an English blues historian and record collector, and his obsessive fascination with the musicians, labels, and clubs that created the blues in Chicago's golden years drips off every page, from Lester Melrose's Bluebird label through to the Chess Records giants – Muddy Waters, Little Walter, Howlin Wolf and "the last of the great blues poets", Sonny Boy Williamson.  Much of Rowe's work has no doubt been superseded by the veritable industry of blues research that has sprung up in the years since publication, but Chicago Blues was a major milestone, and remains the indispensable key to an understanding of the city's music scene.

---