Huck's Raft
By Steven Mintz,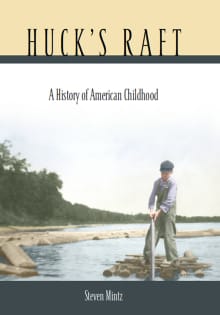 Recommended by Janet Golden
From Janet's list on American children and history.
Your schoolbooks left them out, but young people are American history makers and they have been so for over 300 years. Huck's Raft presents the way children shaped the American experience and how their lives evolved over time. You'll meet young people here from the seventeenth-century port cities to the nineteenth-century slave plantations to the Depression-era hobo camps and on to the end of the twentieth century. It's history you need to know and will have fun learning.

---