Women, Art, and Society
By Whitney Chadwick,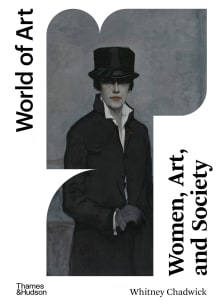 Why this book?
As an undergrad, I was blessed to have two professors who changed the course of my life: Angela Davis and Whitney Chadwick. Both of these professors discussed the intersectionality of gender, race, and class. Women, Art, and Society was published in 1990, and in 2020, the sixth edition was released. Although women artists' representation in art history pedagogy has improved since 1990, the art world in general still favors men over women, making Chadwick's book a relevant read. It provides a historical and critical look at women artists from the Middle Ages to the present, covering a range of media and artists from various cultural and geographical backgrounds. It challenges the assumption that great women artists are the exception to the rule and charts the evolution of feminist art history. 
---