Take Back the Block
By Chrystal D. Giles,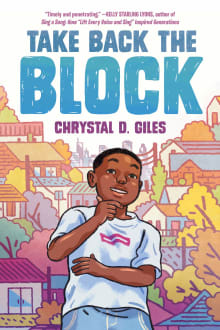 Recommended by Emily Barth Isler
From Emily's list on for parents to read to kids for family discussions.
Giles does a wonderful job with a current hot topic that might come up a lot for kids: gentrification. Take Back the Block made me want to leap into action, and that's a pretty magical thing to be able to say about a book! Not only did I want to read more about these characters, but I wanted to get involved in my own city to preserve homes and mitigate gentrification. Change is constant, and kids will love this book for talking about the changes we can control and those we cannot, and how to see the difference. Parents will appreciate a way to concretely illustrate what gentrification is, and to have honest conversations about it with their kids.
---