The Blue Whale
By Jenni Desmond,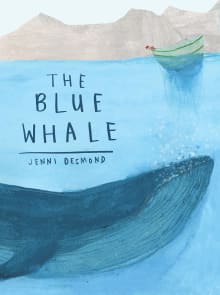 Recommended by Lisa Kahn Schnell
From Lisa's list on water and the amazing creatures that live there.
Awe, beauty, and a satisfying amount of information—The Blue Whale has it all. I love the curious child we follow through the book, as well as the visual comparisons that turn astonishing facts about the world's largest living creature into subtly humorous images that I can relate to on a more personal level. In the final pages of the book, the child—our surrogate adventurer—falls asleep and dreams, amazed by a world that contains such tremendous creatures. 
---