Drawing: A Complete Guide
By Giovanni Civardi,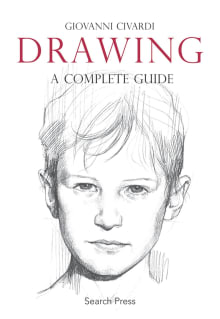 Why this book?
In this 376-page drawing "bible", all aspects of drawing are covered in great detail, from portraits and figure studies to still life and landscapes. After the first chapter on materials and equipment, Giovanni illustrates the bone structure, musculature, and features of the head, hands, and feet using pencil, ink, and charcoal. It's the most comprehensive approach I've seen in any portrait book.
Further chapters on shadows, shading, composition, sketching, perspective, and aerial perspective are also extremely helpful. This book is a mine of information, and one I turn to when in need of technical know-how for portraiture.
---