The Zoning of America: Euclid V. Ambler
By Michael Allan Wolf,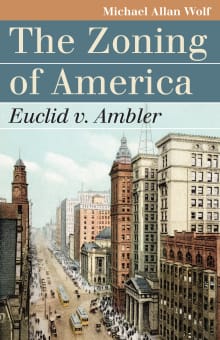 Why this book?
Professor Wolf wrote a breezy and well-informed account of how zoning got the approval of the US Supreme Court in 1926. The definitive case, Euclid v. Ambler, was almost struck down, but the intrepid attorney for Euclid, Ohio, James Metzenbaum, managed to get a rare rehearing and saved the day. The case is nearing its centennial, and not everyone will be celebrating. Suburban zoning is now blamed for a host of modern problems, some foretold by the lower-court opinion that was rejected by the Supreme Court: "In the last analysis, the result to be accomplished [by Euclid's zoning] is to classify the population and segregate them according to their income or situation in life."
---