Family Properties
By Beryl Satter,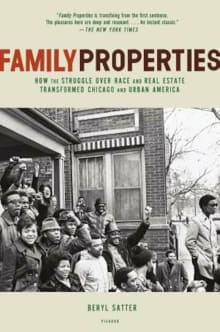 Recommended by David J. Garrow
From David's list on U. S. Black freedom struggle of the 1950s & 1960s.
Purposefully racist policies in major Northern cities often focused on the financial exploitation of upwardly-aspiring African Americans, with government-endorsed predatory lending practices impoverishing—and often leaving homeless—thousands of Black home-buying families. "Redlining" may be a familiar word, but the actual mechanisms of financial discrimination require a penetrating, clear-eyed examination, and Beryl Satter's powerful account of how last-resort 'contract buying' left newly-arrived Black residents in the West Side Chicago neighborhood of Lawndale vulnerable to being fleeced by racist manipulators is one of the most important books ever written about the Black freedom struggle in the north.

---