The Art of White Roses
By Viviana Prado-Núñez,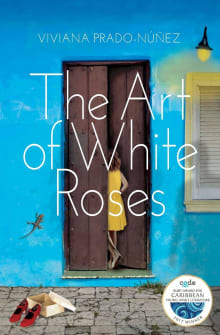 Recommended by Joanne C. Hillhouse
From Joanne's list on Caribbean teen and YA for readers everywhere.
The Puerto Rican author draws on her grandmother's experience to tell the story of a girl in Cuba on the cusp of revolution. While the historical fiction follows the day-to-day of the girl emerging to teen-hood and her family – brother, mother, father, and abuelo – it also feels dangerous as bombs go off, people are disappeared, and shadows of a more personal kind encroach on her familial bliss. Through this prism, the reader gets a sense of the class and power dynamics at play, from school where sadistic nuns are the law to the Law which acts with cruel impunity, and the resentment, heartache, and violence simmering underneath the alluring resort island. It's the pressure cooker on the verge of blowing its lid for me!
---