From a Native Daughter: Colonialism and Sovereignty in Hawaii
By Haunani-Kay Trask,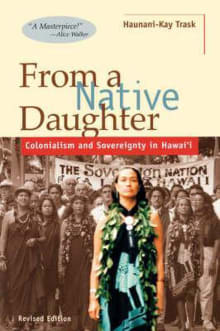 Why this book?
In writing From a Native Daughter, Haunani Trask—the late and highly-regarded Native Hawaiian scholar-activist—empowers and articulates the rising Indigenous movements in Hawaiʻi and across the Pacific. Her straight talk about tourism and settlers are disquieting but thatʻs what is appealing, she names the US occupation for what it is. What really shines through is the deep love she holds for her island home. Her precise and elegant language rapt me, reading it the year I relocated to Hawaiʻi Island from the island of Miami Beach, Florida.

---