Galapagos
By William Beebe,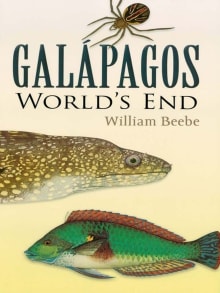 Recommended by Tui De Roy
From Tui's list on humanity and nature in the Galapagos Islands.
Almost one hundred years ago an extraordinary naturalist explored Galapagos for a few short weeks. The big surprise for me was that both his candid writing style and his boundless enthusiasm made me feel as though I was seamlessly transported into a Galapagos of yesteryear, when hardly anybody lived here. His exceptional eye for detailed observation may have surpassed even Darwin's. His ability to convey his constant sense of wonder and discovery makes this book as fresh today as ever, except that some of the scenes he so vividly described are no more — succumbed to modern human activity in Galapagos — like being intimidated during his pioneering dives not by the masses of sharks, but by the toothy giant groupers that shadowed him at close range.
---