The Penelopiad
By Margaret Atwood,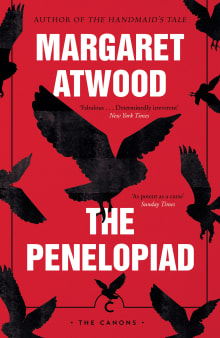 Recommended by Emily Hauser
From Emily's list on that put a new twist on the Odyssey.
This book had to be high up on my list because it's the book that really inspired my own writing! I first read it during my PhD in Classics at Yale, and I was immediately captivated by it – both the premise (retelling the Odyssey from Penelope's point of view) and Atwood's brilliantly laconic, first-person narration. It's both witty, clever, and complex – you want to read and re-read it just to unravel all the different layers as you begin to discover the different angles Atwood has on Odysseus' fantastic tale. Also, written in 2005, this book really was way ahead of its time in bringing the women's voices from ancient Greek myth to the fore.
---