The Verdict
By Prannoy Roy, Dorab R. Sopariwala,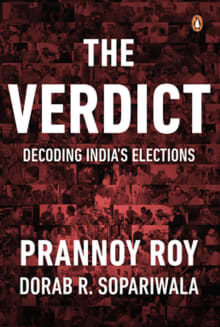 Recommended by Shivam Shankar Singh
From Shivam's list on the best books to understand Indian politics.
History often offers clues into what's happening in the current times. This book, written by one of the most popular faces decoding Indian elections on television, provides an account of elections starting from India's first election in 1952 until now. As I read through this book, I realized that what seems to be unprecedented to a young person might not be so when viewed through a historical perspective, and this book offers that important perspective. It also documents how election campaigns have transformed over the years and the major challenges disadvantaged groups face when trying to exercise their democratic right of voting, making it an excellent read for those looking to understand India's democratic setup. 
---